Graphic Design, Illustration, Typography
I am always honored to be asked to design wedding invitations.  It is an exciting and challenging endeavor to create something unique with specific individuals in mind for their special day. 
​​​​​​​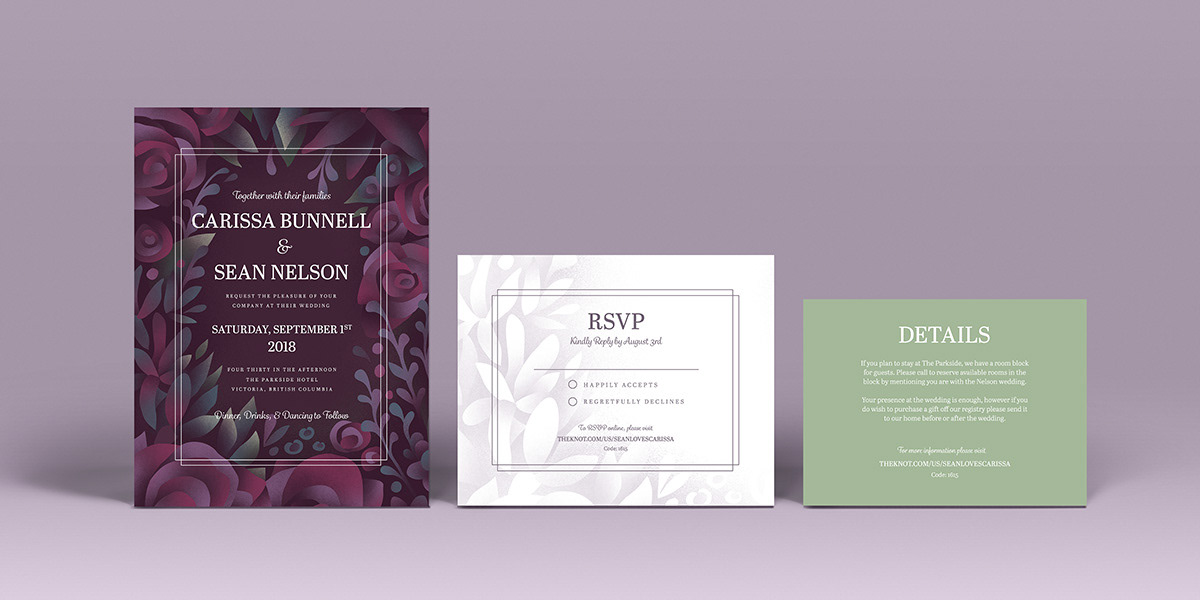 Formal Invitations
I was commissioned to create a formal wedding invitation suite that included an invitation, a mailable RSVP card, and a details card that included additional information for those planning on making the trek to Victoria.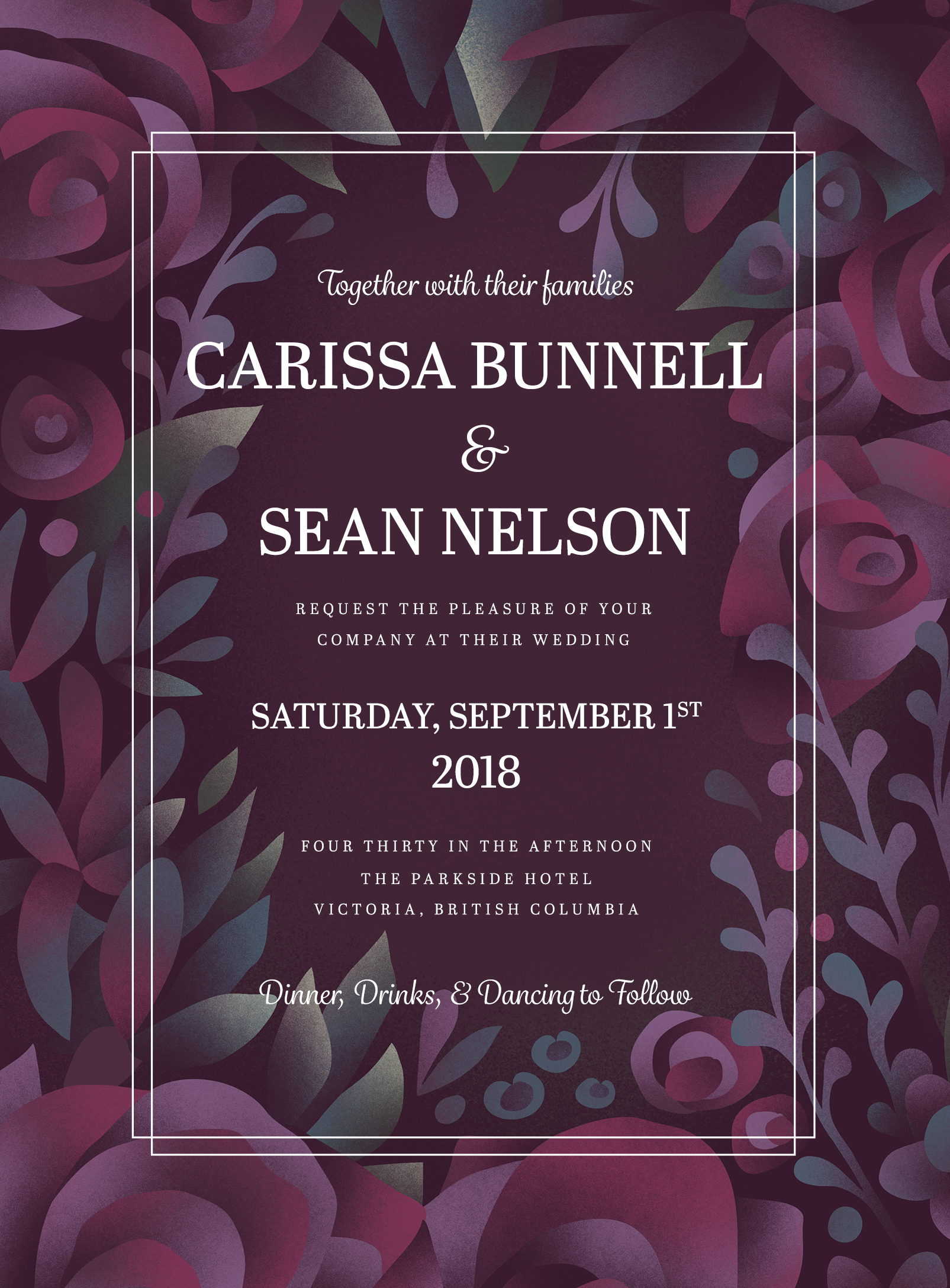 Destination Save The Date Cards
I was tasked with creating vintage travel poster themed "save the date" notecards for a destination wedding in Victoria, British Columbia.  The couple provided me with a unique color palette and a few details, and then we worked together to create cards that played into the theme, with a modern sensibility.
River Themed Wedding
I was commissioned to create a river themed "save the date" postcard and custom wedding invitation booklet for an outdoorsy, Eugene, Oregon couple.  I had a blast creating all of the unique elements for this project - from the "Rivers of Oregon" map graphic, to the custom "Jessie & Jessica" branded graphics for the invitations.