Branding, Typography, Packaging Design
I was commissioned to design a series of branding packages for a creative beverage company, focused on producing small batches of organic kombucha, water kefir, raw juice, and sparkling coffee.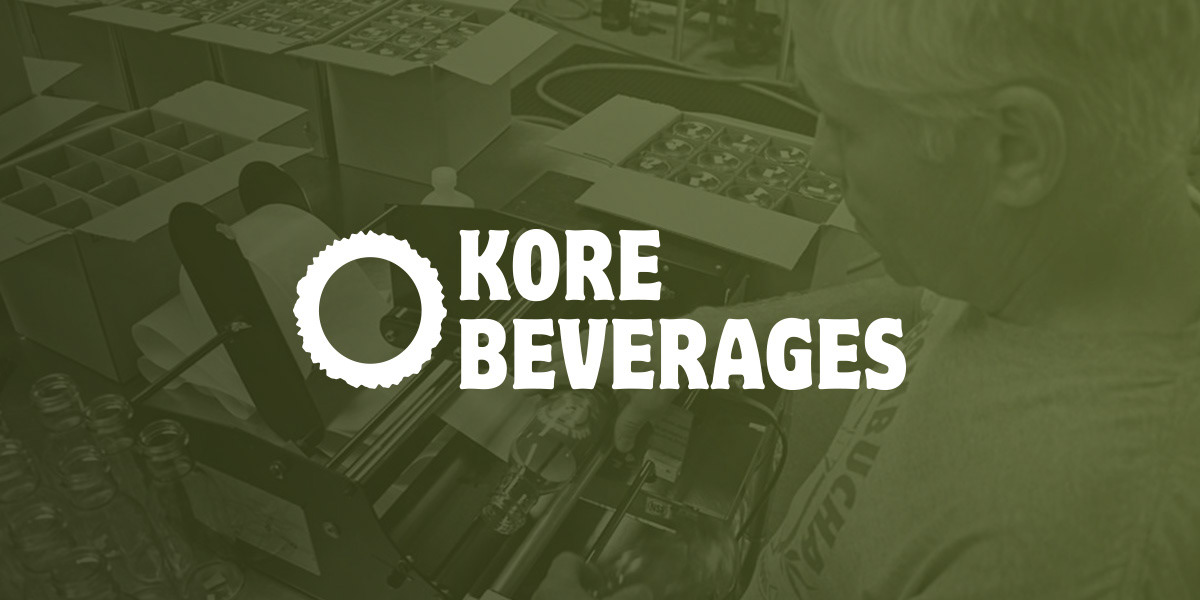 Kore Kombucha
Kore's initial product was Kore Kombucha, and the founder came to me with a design and direction already established by one of his collaborators.  I was tasked with taking a pencil sketch (which included a bamboo "k" in a circular container surrounded various type lockups) and creating an adaptation that was modern, flexible, and would be the centerpiece for their product labels.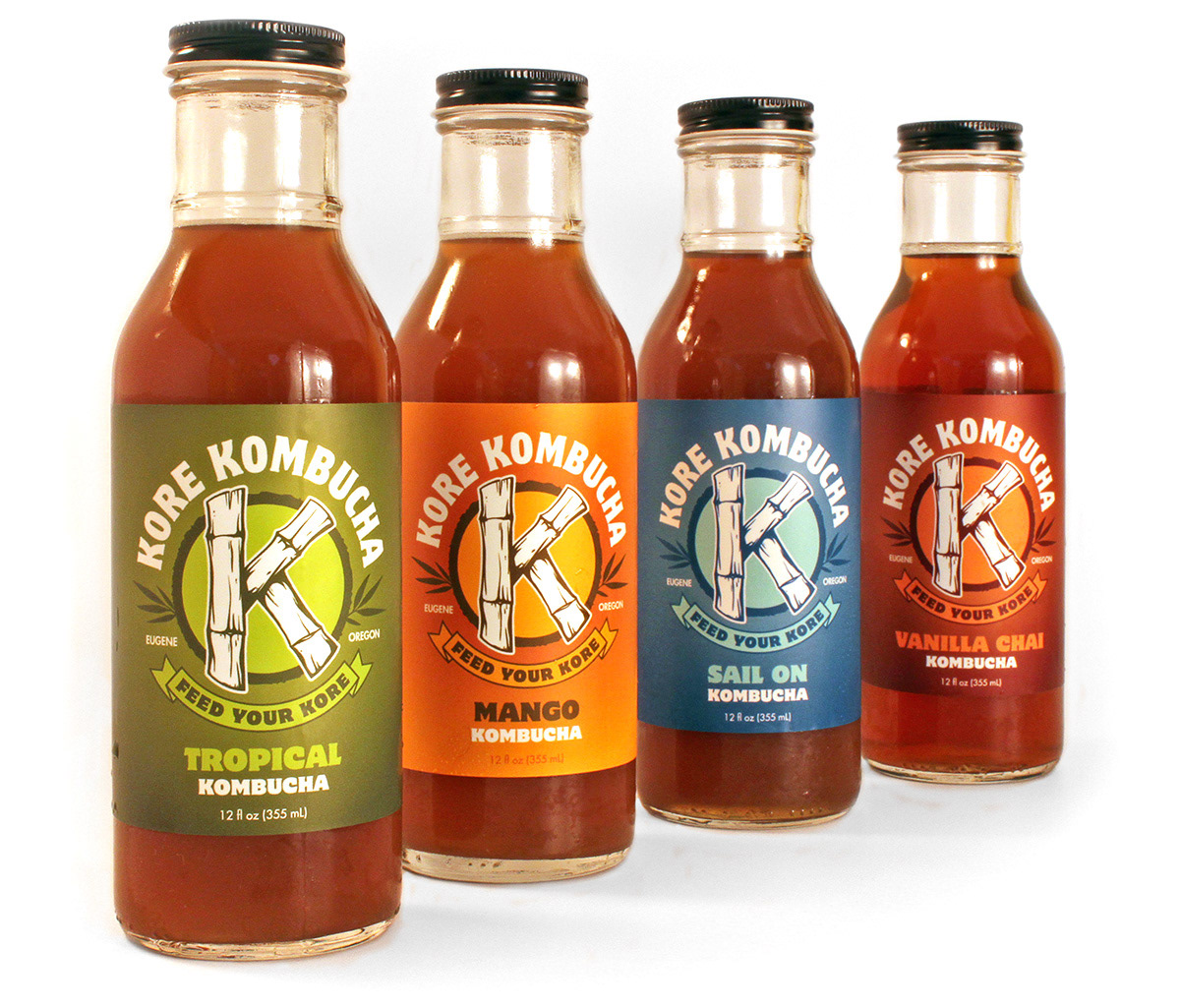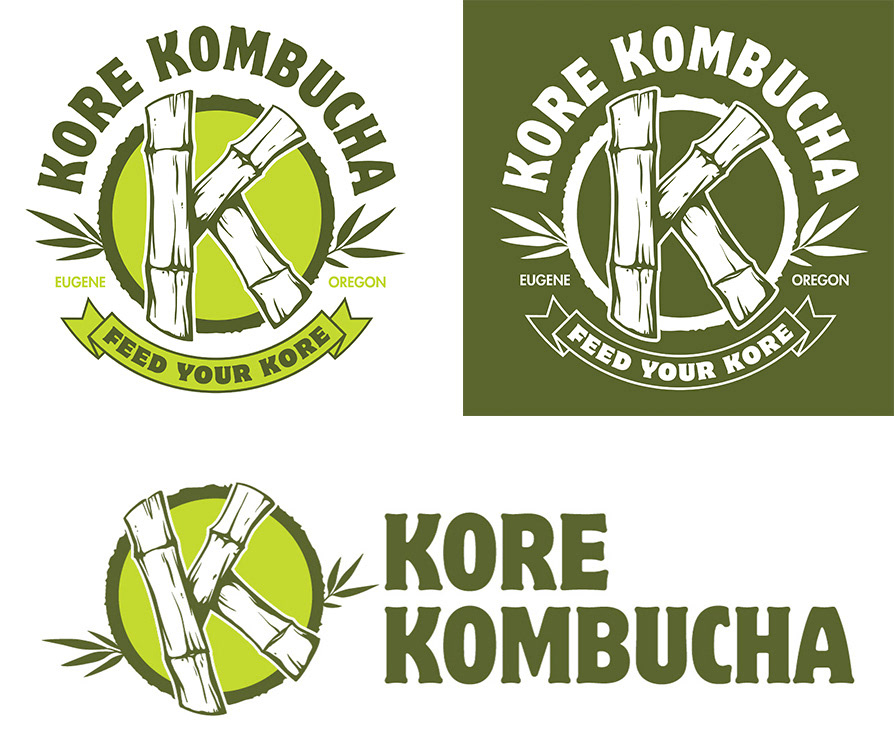 Kore Sparkling Coffee
Over time a second product line began to emerge and I was again commissioned to create a visual identity for Kore Sparkling Coffee.  The project was intended to stand apart from the kombucha line, so I was given free rein to create a unique design system for the various flavors.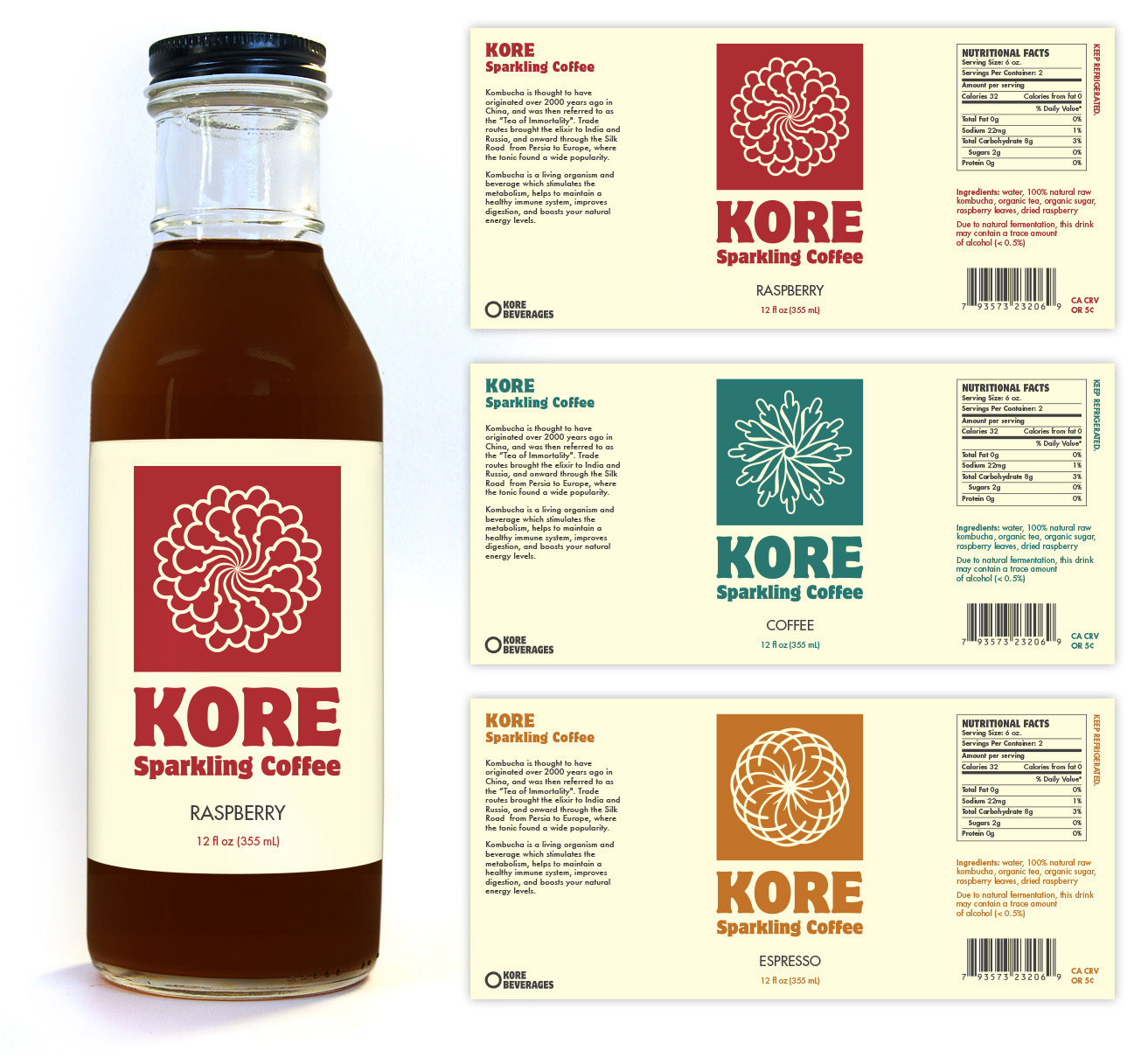 Creating small batches of sparkling coffee meant that Kore's founder might need a new label in short order, so I created a mandala motif that could be quickly adapted to visually represent any number of different flavors.