UI/UX, Visual Design, Brand Design
JW Surety Bonds helps their customers select and purchase the specialty bonds and licenses required to operate businesses such as auto dealerships, construction firms, and interstate freight carriers.
For this project I was tasked with refreshing JW Surety's website and visual identity in order to improve engagement and build trust with their users.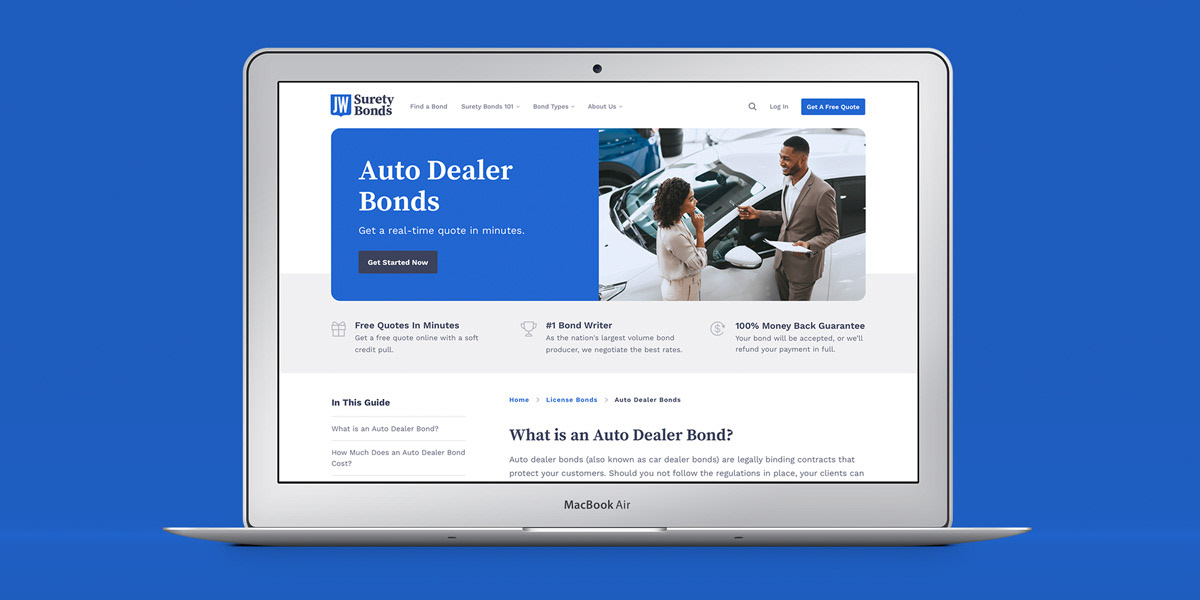 Website Refresh
The aim of the website refresh was help make shopping for a surety bond simple and easy to understand.  The look we were able to achieve is light and airy, incorporating a bright and friendly color palette and modern typography.  Pages which were once dense and unfocused now have clear hierarchy and flow, which make them much easier for our users to navigate and digest.
Simple Rebrand
Our proposed rebrand included a bright and minimal color palette of cool hues and a clean and simple updated logo which helps create a feeling of trust and authority within the surety bond industry.

Responsive Design
While working on this project, accounting for mobile and tablet breakpoints was a priority and critical to the success of the website refresh.  JW Surety's diverse audience of entrepreneurs and business owners are always on the go and rely heavily on the mobile web to achieve their goals.