UI/UX, Visual Design, Product Design, Brand Design
Fundera is a financial technology company that helps business owners connect with the best financial products and services in order to achieve their goals.  I was recently hired to do a comprehensive refresh of their existing pattern library, which included core components of their visual identity along with a full suite of product comparison modules and interactive loan calculators.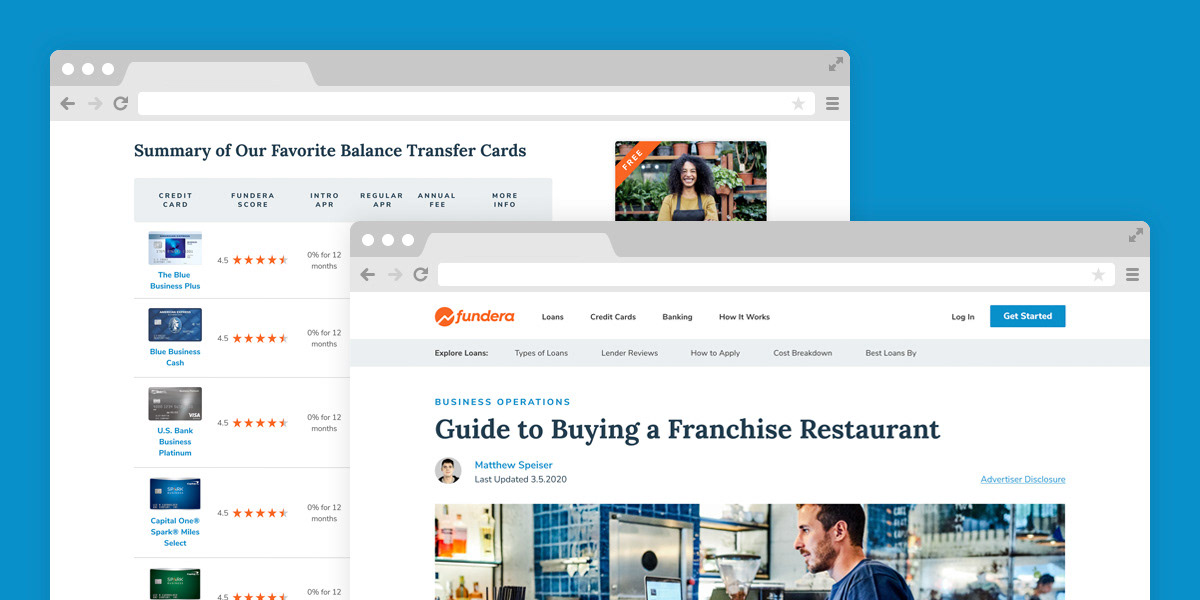 Visual Refresh
My initial task was to begin building out an updated visual identity system that would scale effortlessly across Fundera's vast library of content.  Working directly with stakeholders and Fundera's product design team I put together a modern, simplified color palette, typographic system, and photo sourcing guidelines to help unify the look-and-feel of Fundera's content.
Sitewide Navigation
Updating Fundera's global navigation system was another important piece of this project.  Empowering our users to easily access Fundera's enormous library of articles, guides, and reviews was of the utmost importance, so we built out a desktop and mobile navigation that is highly intuitive and accessible.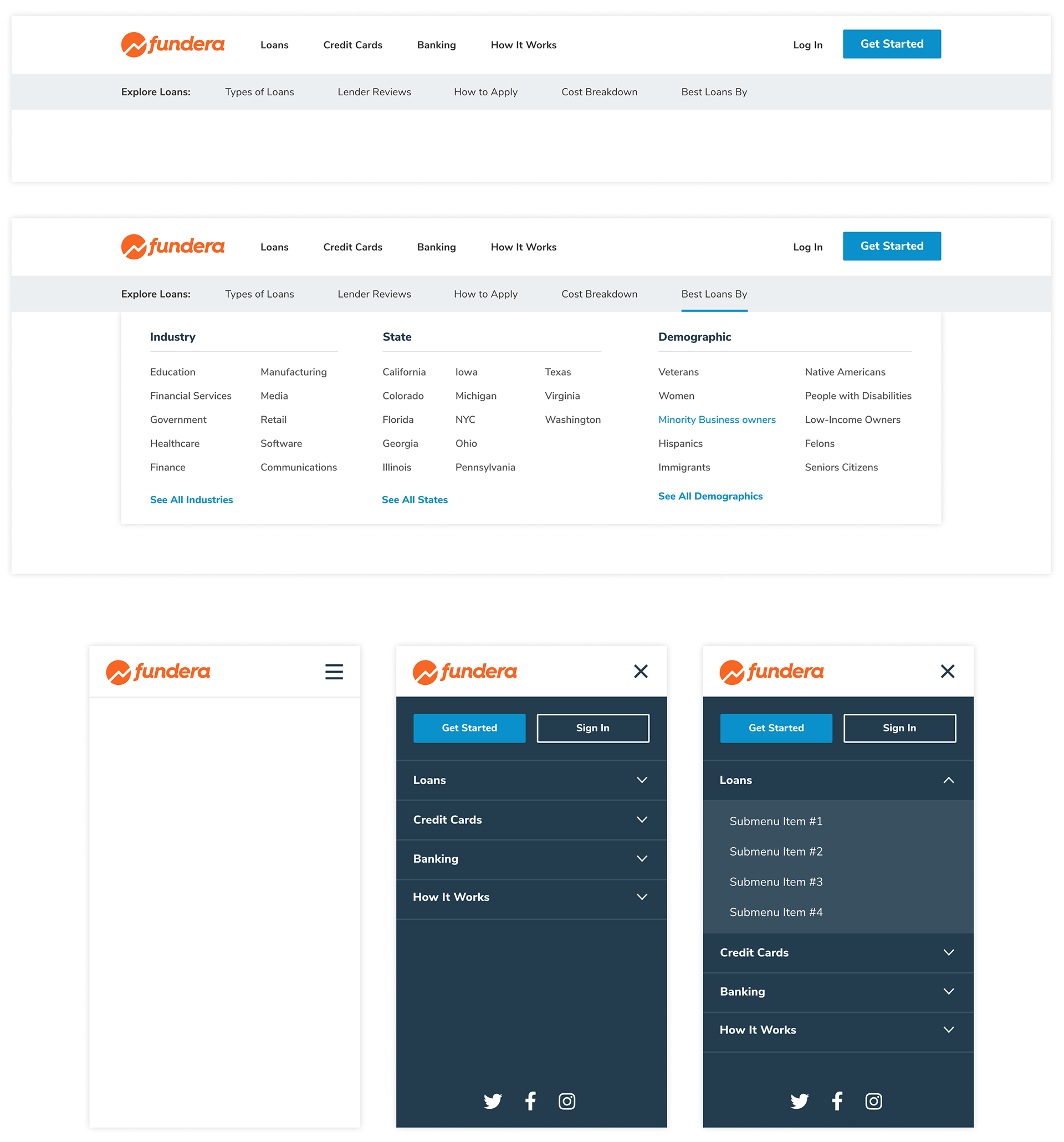 Product Comparison Modules
Once our updated visual identity was signed off on I began building out Fundera's library of product-focused modules that help users understand the benefits and differences between all of the different financial products that are featured on the site.  My focus was always on helping our users make the best financial decisions possible based on their unique criteria.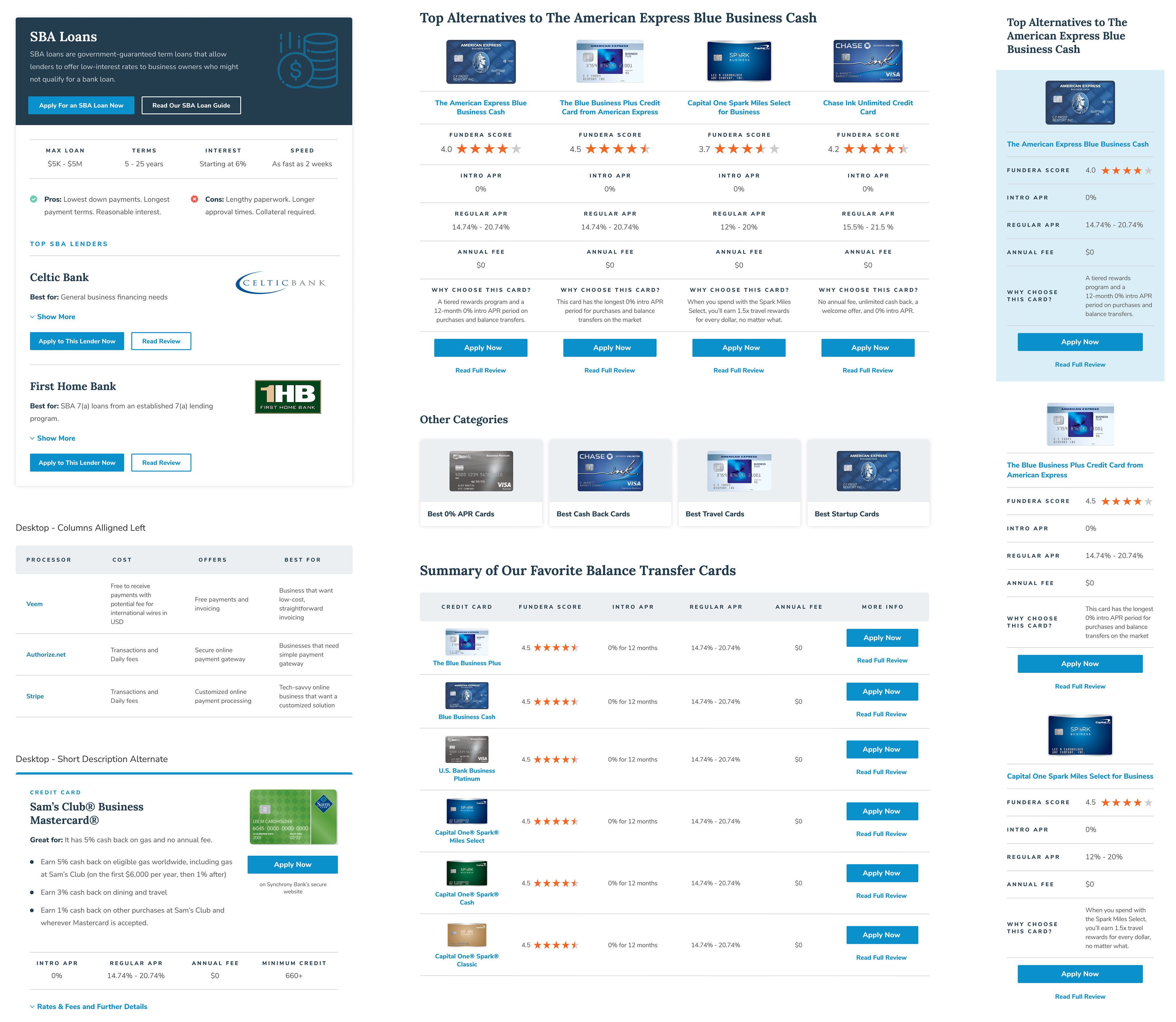 Interactive Tools
In addition to product comparison tools I additionally created scalable designs for interactive loan calculators that could be embedded throughout the site.  Desktop, tablet, and mobile breakpoints were always taken into consideration while putting together these tools.