Graphic Design, Page Layout, Typography, Illustration
Eugene, Oregon has been my home for over a little over a decade now and I absolutely love creating work that supports my local community.  It's been a true pleasure working on a handful of projects for the Parks department, the Recreation department, and the Waste Prevention and Green Building department.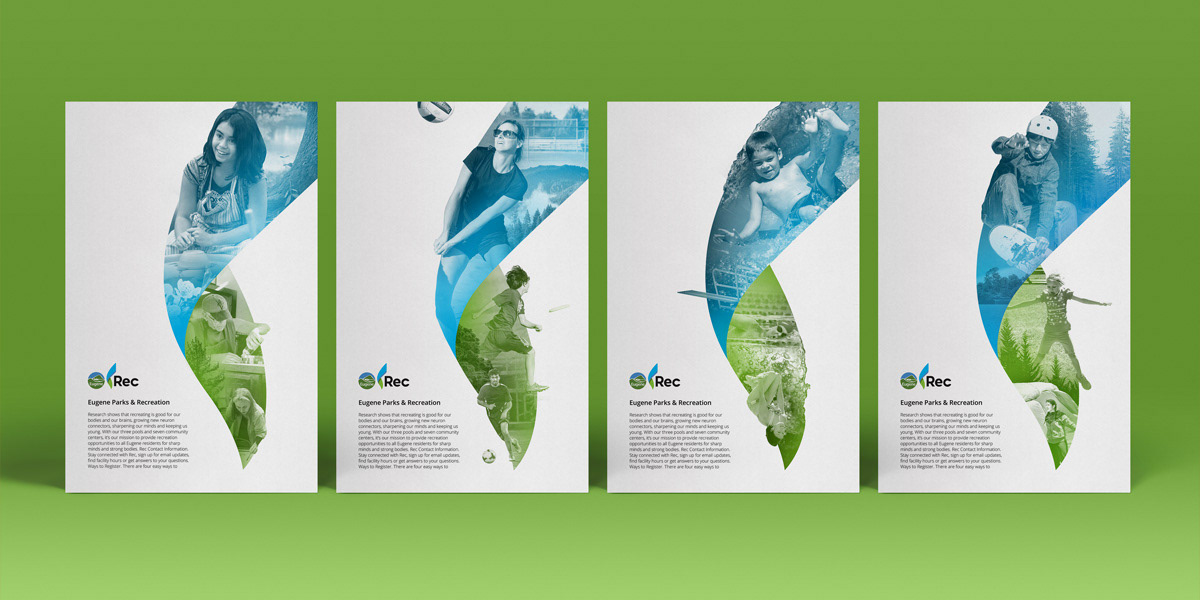 Rec Department Campaign
I was commissioned to create a visual campaign to promote the Rec department's various community offerings - from camps to classes, aquatics to athletics.  A series of graphics were created for print ads and posters that appeared throughout Eugene city buildings and publications.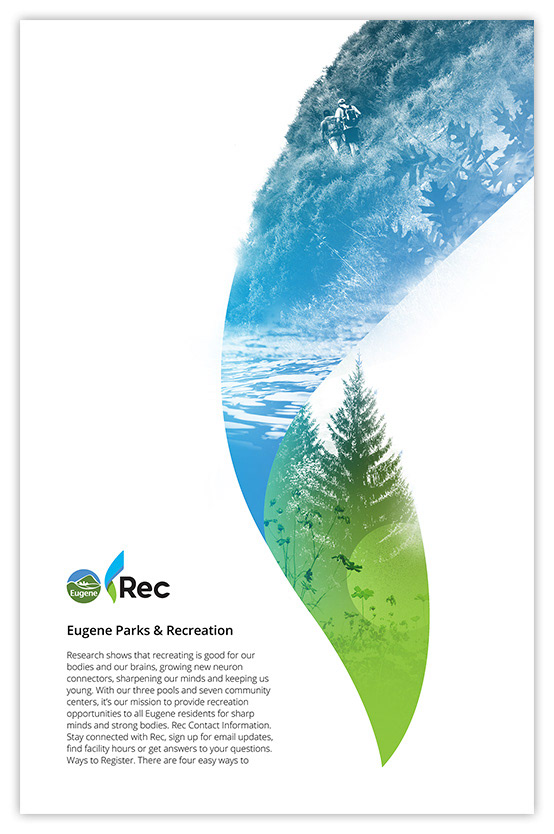 Love Food Not Waste
I was commissioned to design and illustrate a series of food waste prevention posters for the city of Eugene's Waste Prevention and Green Building department.  The concept was inspired by vintage WWII waste prevention posters, and I attempted to put a modern twist on the theme, with bright colors, and a cheerful and diverse cast of characters.
Eugene Trails Plan
I was commissioned to design the cover, chapter illustrations, and map assets for the "Eugene Trails Plan" which outlines the ongoing efforts to maintain and improve Eugene, Oregon's vast network of public trails. Eugene locals love their trails, which provide recreational access for walkers, joggers, bikers, and paddlers.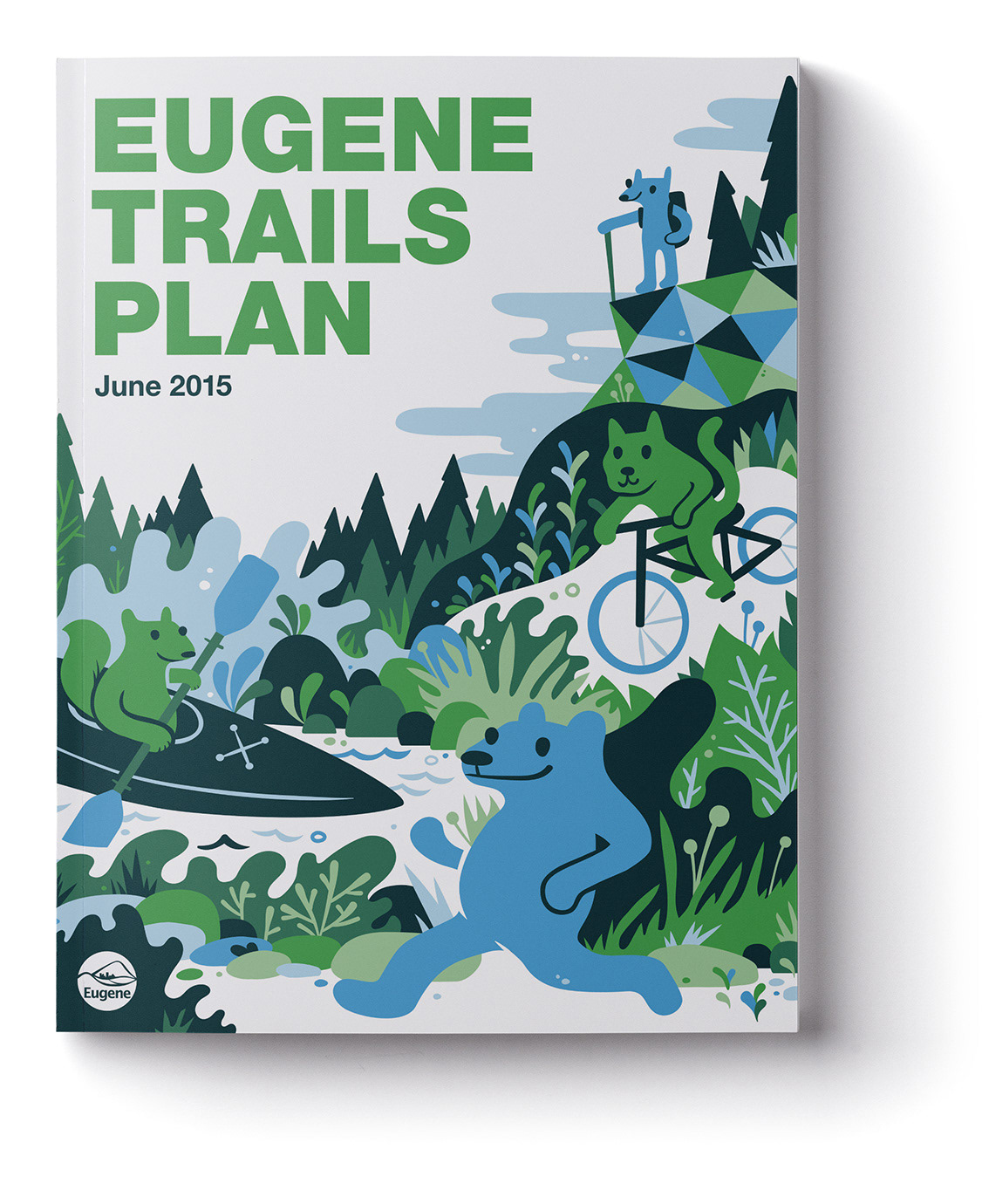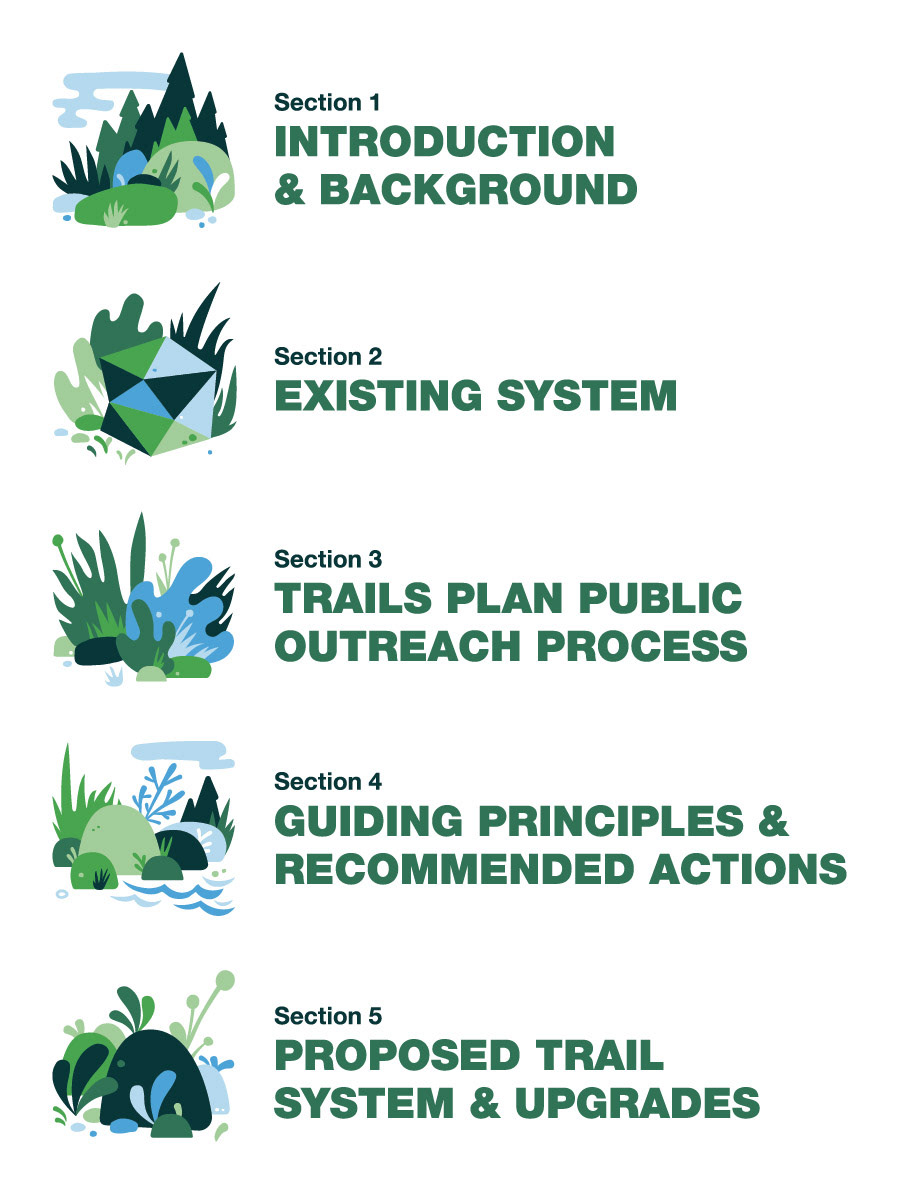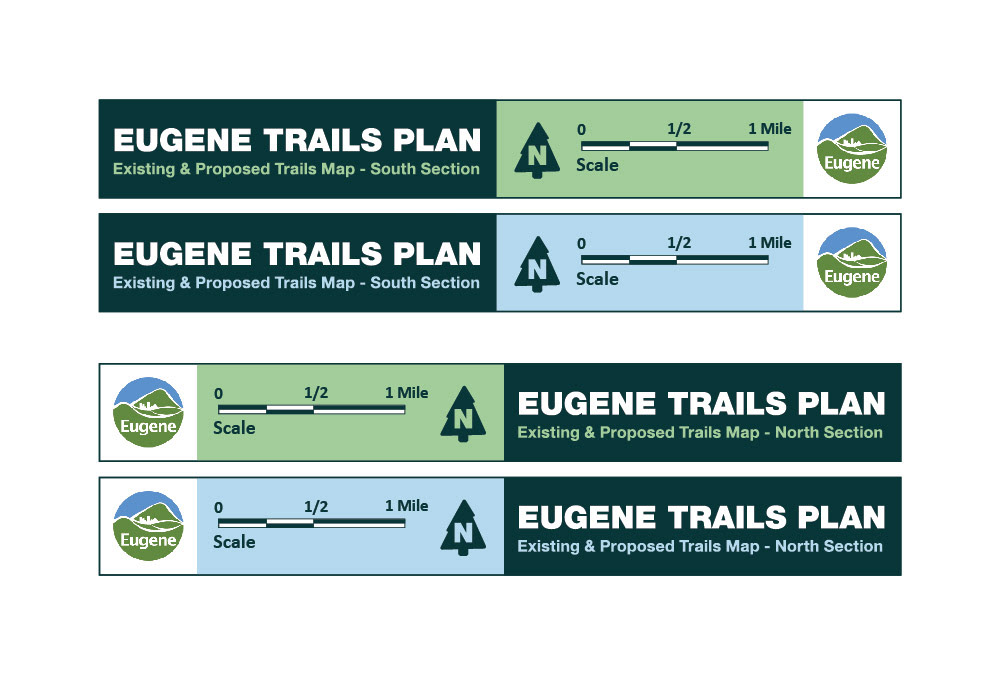 Rec Department Presentation Assets
I was additionally commissioned to create presentational assets for the Rec department.  I designed background imagery for slide decks, and a series of floating spot illustrations that represent the breadth of services the Rec department offers.