Design, Illustration, Visual Communication
CBT Nuggets' marketing department has a robust content marketing strategy that includes weekly campaigns that promote various IT training topics via blog content, social media, and email marketing.  For a number of years I was responsible for creating suites of branded campaign imagery on a weekly basis. The goal was to create campaigns that stood out from one another visually, but which communicated the content that they represented with a consistent degree of quality.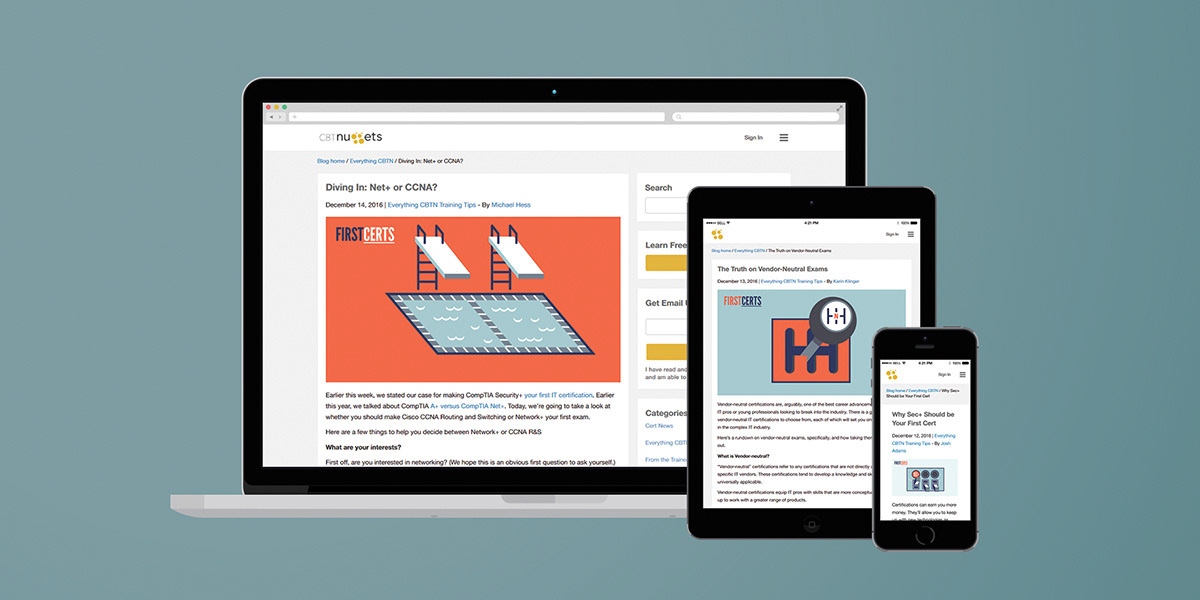 Weekly Campaigns

Below are samples of campaign imagery from a few of my very favorite campaigns.  A more complete archive of the content marketing campaigns that I collaborated on can be found on dribbble.