UI/UX, Graphic Design, Visual Communication
​​​​​​​

CBT Nuggets is a subscription-based, online education company that provides on demand access to industry-leading training for professionals in the information technology field.​​​​​​​  Over the past several years I've had the unique pleasure of working with an extremely talented group of product designers, user researchers, content creators, and developers.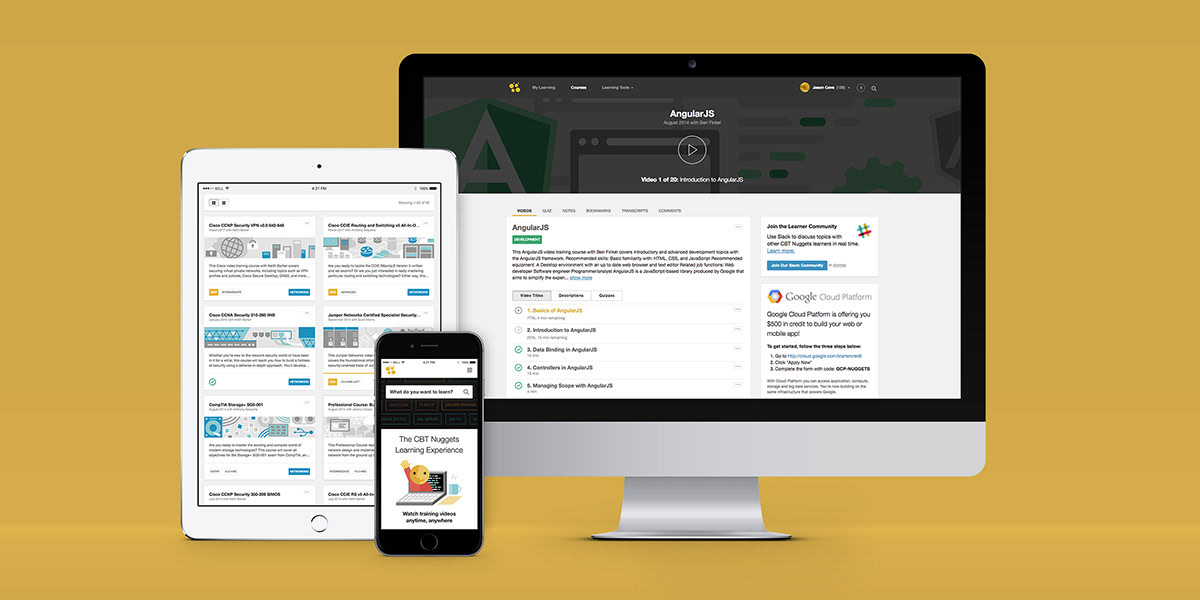 Learning Paths
While CBT Nuggets library was steadily growing the product team was tasked with creating a system to empower our users to navigate and access the IT courses that were best suited to their goals.  Working closely with the content team, we created a system of "paths" which included a unique visual language that was leveraged in the user interface and in the cover art for specific courses. ​​​​​​​

A scalable card UI system was implemented in order to organize and display our vast library of content consistently across web and mobile applications.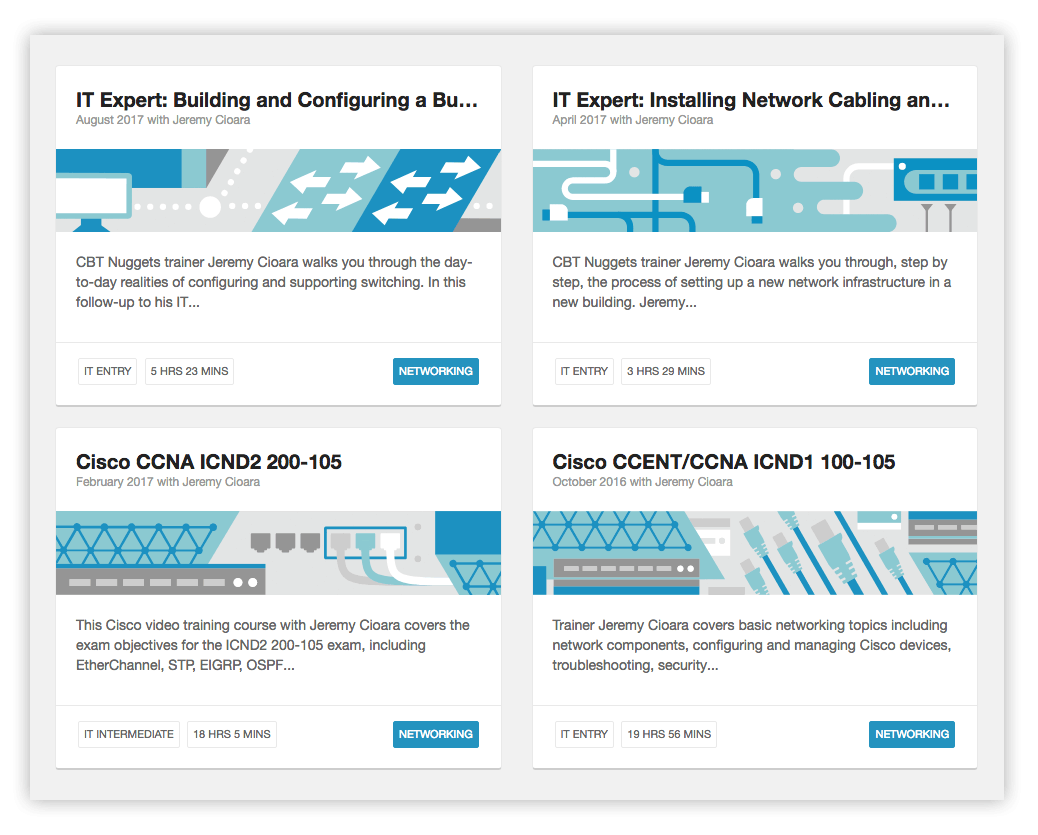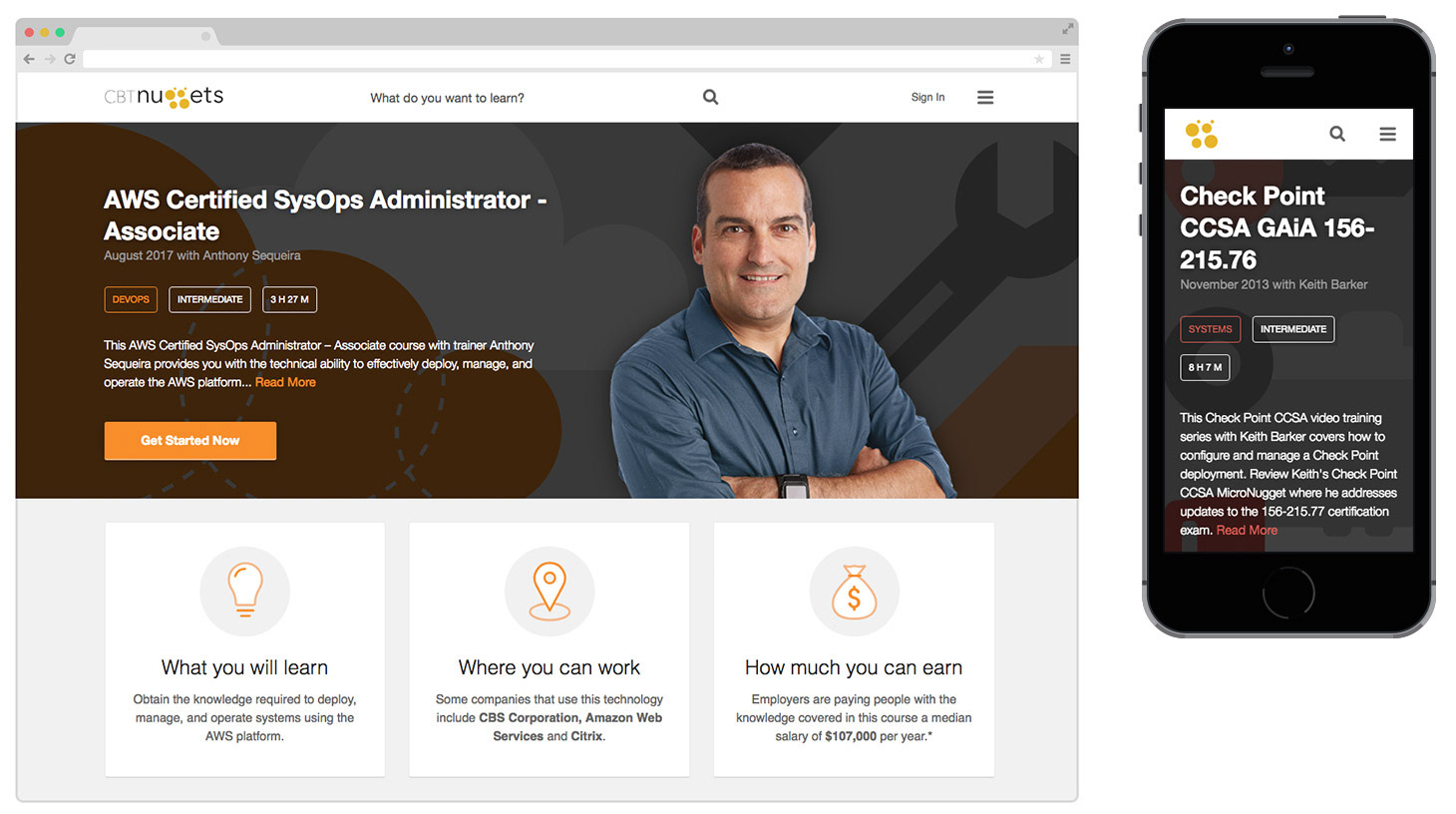 Mobile Apps
CBT Nuggets' product team is continuously optimizing and adding features to our mobile app offerings.  From an enhanced video player UI, to offline access, to playlisting on the go, my team is always looking for opportunities to improve on our solid five star Android and iOS apps.